GCR Experience
GCR PROJECT al Fuorisalone 2021 con URBAN DESIGN INTERVIEWS
La nuova Divisione di Gruppo Cerdisa Ricchetti, dedicata al mondo della progettazione, è stata partner dell'evento durante la Milano Design Week 2021.
If you want to read the news in English click here.
Dal 4 settembre al 10 settembre si è svolta la Milano Design Week 2021, riportando finalmente il design al centro degli eventi internazionali.
All'interno di questa cornice sempre unica GCR PROJECT è stata sponsor della manifestazione URBAN DESIGN INTERVIEWS, ideata e organizzata da Towant, agenzia specializzata nella promozione di iniziative originali, informali e spesso innovative, che mettano in relazione diretta tutti i protagonisti dell'architettura, in Italia e all'estero.
Le URBAN DESIGN INTERVIEWS, ad esempio, sono state pensate come vere e proprie "conversazioni con i protagonisti dell'architettura contemporanea nelle vetrine del design". E durante la settimana del Fuorisalone 2021 si sono occupati più precisamente di Milano, attraverso una serie di incontri che si terranno in studi, spazi espositivi od altri luoghi iconici del design meneghino, e che hanno coinvolto progettisti insieme a personaggi milanesi caratteristici, in modo da provare a sviscerare quel genius loci che è l'anima di ogni città.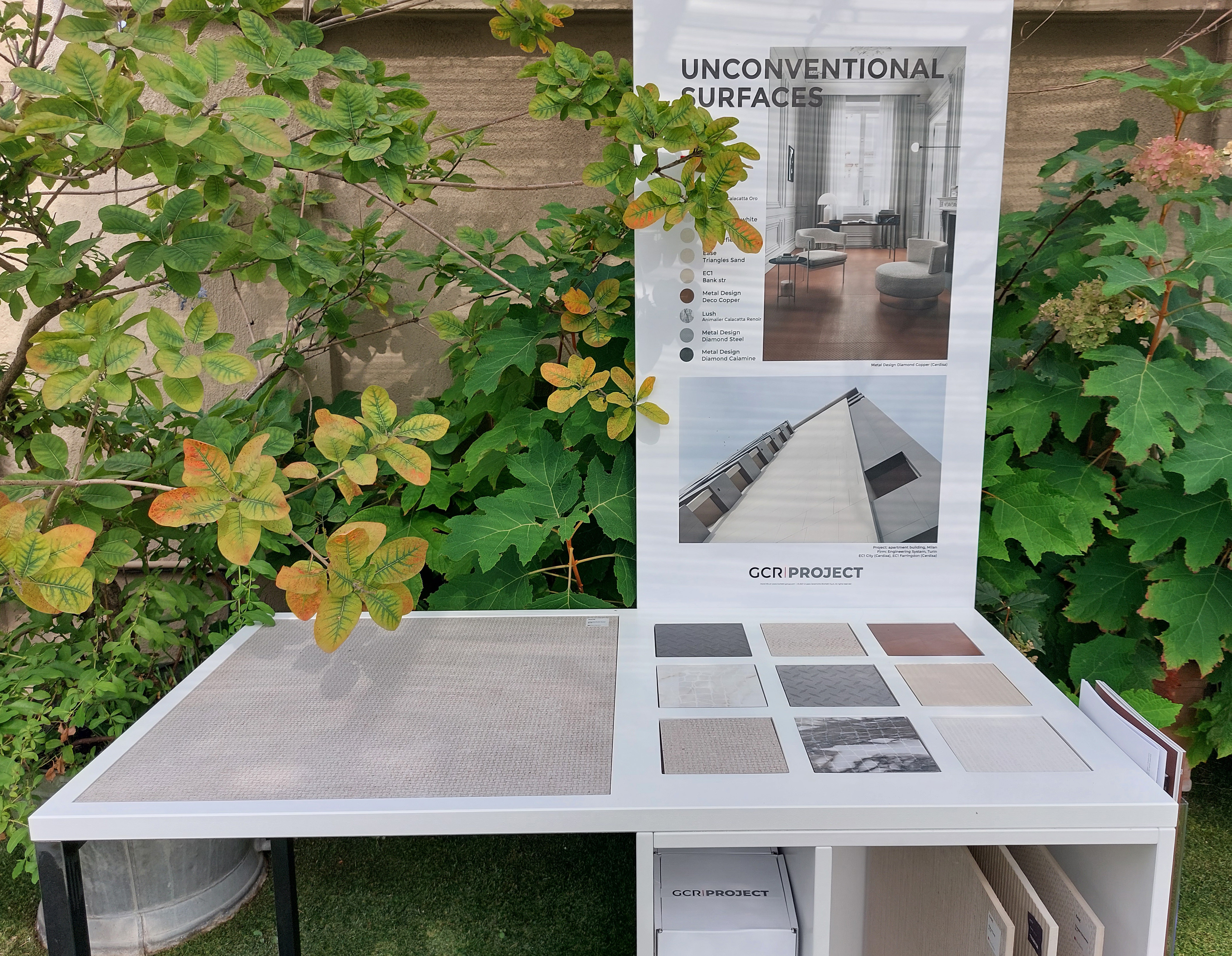 Quelle di GCR Project con i propri ospiti hanno avuto come location esclusiva la terrazza open air della sede di QuattroR nella centralissima via Borgonuovo, al civico 14, in un ambiente appositamente allestito per l'occasione, dove le ceramiche dei marchi Cerdisa, Ricchetti e Roberto Cavalli Home Luxury Tiles si sono fuse discrete con lo spazio circostante per creare una scenografia all'insegna dell'accoglienza, della leggerezza e dell'eleganza.
Gli appuntamenti sono stati
il 7 settembre dalle ore 14:30 alle 19:00;
l'8 settembre dalle 9:30 alle 12:30;
il 9 settembre dalle 14:30 alle 19:00.
Scopri l'evento sulla guida della Milano Design Week di Archiproducts: Gruppo Cerdisa Ricchetti è stato selezionato tra i brand della Archiproducts Design Selection.
#WeAreThere