C News
GCR PROJECT at Fuorisalone 2021 with URBAN DESIGN INTERVIEWS
The new Division of the Gruppo Cerdisa Ricchetti, dedicated to the world of design, is a partner of the event during Milano Design Week 2021.
Milano Design Week 2021 is being held from 4 September to 10 September, finally putting design back in the centre of international events.
In this always unique context, GCR PROJECT will be a sponsor of the URBAN DESIGN INTERVIEWS event, conceived and organised by Towant, the agency specialised in the promotion of original, informal and often innovative initiatives, bringing together all the key players in architecture, both in Italy and abroad.
The URBAN DESIGN INTERVIEWS, for example, have been conceived as real "conversations with key players in the design world of contemporary architecture". During the Fuorisalone 2021 week, they will focus more specifically on Milan, through a series of meetings held in architecture firms, exhibition areas and other iconic venues of Milan design, and which will involve designers together with distinguished Milanese figures, seeking to explore that genius loci that drives every city.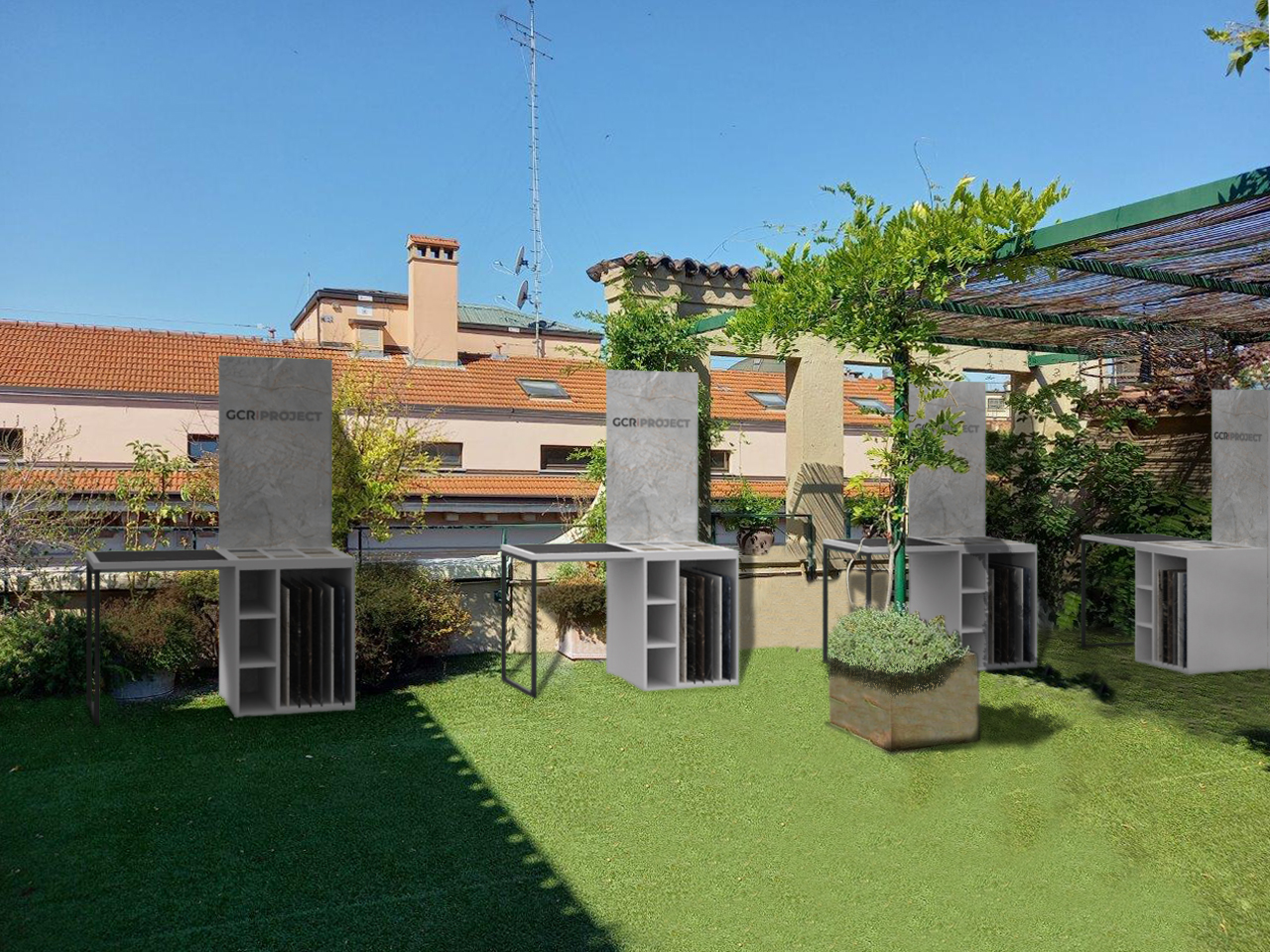 GCR Project's events with its guests will be in held the exclusive venue of the open-air terrace of the QuattroR offices right in the centre in via Borgonuovo, at number 14, in a context specially set up for the occasion, in which the ceramics of the Cerdisa, Ricchetti and Roberto Cavalli Home Luxury Tiles brands blend in discretely with the surrounding area to create a setting characterized by hospitality, lightness and elegance.
The appointments will take place
on 7 September from 14:30 to 19:00;
on 8 September from 9:30 to 12:30;
on 9 September from 14:30 to 19:00.
Discover the event on the Guide of Milan Design Week of Archiproducts: Cerdisa Ricetti Group was selected among the brands of the Archiproducts Design Selection.
#WeAreThere